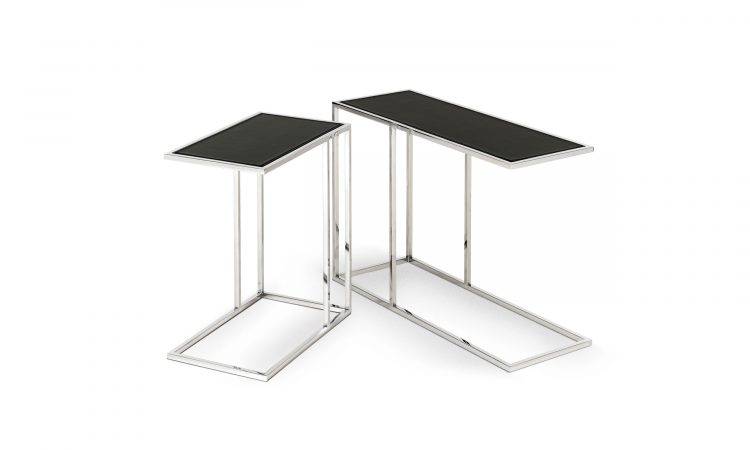 Club side table
The elegant CLUB side table is available in chrome or stainless steel in either 50 cm or 80 cm length. The table surface is a leather-encased, stable metal panel. The frame is in chrome metal. The leather cover is available in different colours and features wonderful decorative edge stitching in the same colour as the leather. The leather cover is durable, allowing you to place glasses and plates on it.
CLUB TABLE is fitted with a shelf made of fine Italian leather, available in brown or black.
Come and visit us in our showroom. We would be happy to advise you personally on your decision.
The CLUB TABLE is manufactured in premium quality and with a love for detail in Italy.